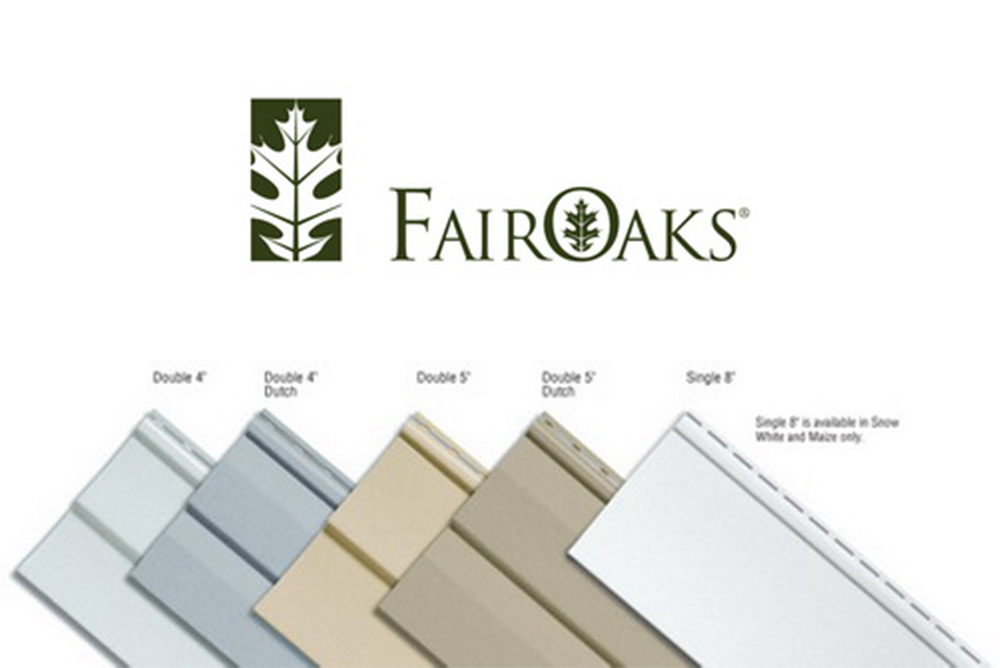 Made In Canada
With simplicity and ease, Fair Oaks captures the elegant detail and timeless appeal of a freshly painted wood finish. But take a closer look and you'll see substantial structural upgrades that help Fair Oaks achieve style and strength beyond ordinary vinyl siding.
Rolled Nail Hem
Fair Oaks is fortified with a rolled nail hem for extra-strong wall attachment. In laboratory tests simulating hurricane-force wind conditions, Fair Oaks withstood windloads up to 305 km/h (190 mph).*
Anchor-Tite Panel Locking System
The Anchor-Tite locking system works double time – reinforcing the rigidity of the siding and keeping panels secured firmly together for crisp, clean wall lines and a markedly superior installation.
Durable .044″ Panel Thickness
With a rugged .044″ panel thickness, Fair Oaks promises enduring protection and beauty for your home. The low-gloss finish and subtle hardwood texture will stand up to harsh weather and keep its luxurious appearance year after year with very little upkeep!
Extra-Deep 5/8″ Butt Height
You may not realize it, but the siding's butt height creates shadow lines that add dimension and style to a home – the deeper the butt height, the more dramatic the shadow lines appear. Fair Oaks' generously proportioned 5/8″ butt height will create an attractive appearance, while also fortifying the integrity and strength of the siding.
*Windload performance may vary by profile design.
Ideal for Today's Lifestyle
or Fair Oaks heavy-duty construction and easy-care features require minimal upkeep. Each panel is solid colour throughout, so it won't chip, flake and blister like painted surfaces. And unlike wood, it won't rot and warp due to moisture.
Simple Upkeep
Fair Oaks will dramatically reduce your exterior maintenance because it never needs to be painted. Just rinse occasionally with a garden hose to remove most airborne dust and dirt and restore your siding's like-new beauty.
Investing in Your Home
Fair Oaks not only will create an enjoyable, worry-free exterior, but will heighten your home's curb appeal as well. And in today's market, a beautiful, low-maintenance finish can greatly enhance the value of your home.
Easy Colour-Match System
Our Colour Clear Through® system makes it easy to find the perfect colour match for your exterior design. This special collection of colours ensures that all of our products – siding, soffit, fascia, trim, and rainware – will beautifully match throughout our vinyl, aluminum and steel product lines.
Warranty Coverage
Our siding is backed by a Lifetime Limited, Non-Prorated, Transferrable Warranty with hail protection and lifetime fade coverage.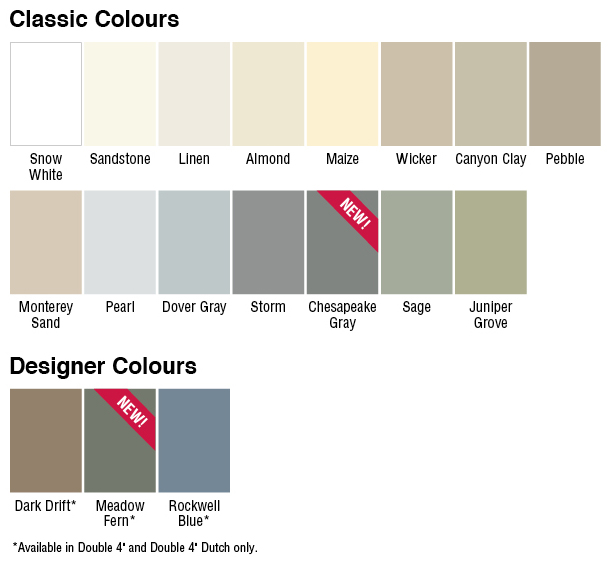 Colours will vary based on user's screen settings. We recommend that you make final colour selections using actual product samples.
We are located in Burlington on the corner of New Street and Guelph Line, across from the Roseland Plaza.
3018 New St, Burlington, ON, L7N 1M5
Tel: 905-637-1111
Toll-Free:1-866-637-1111