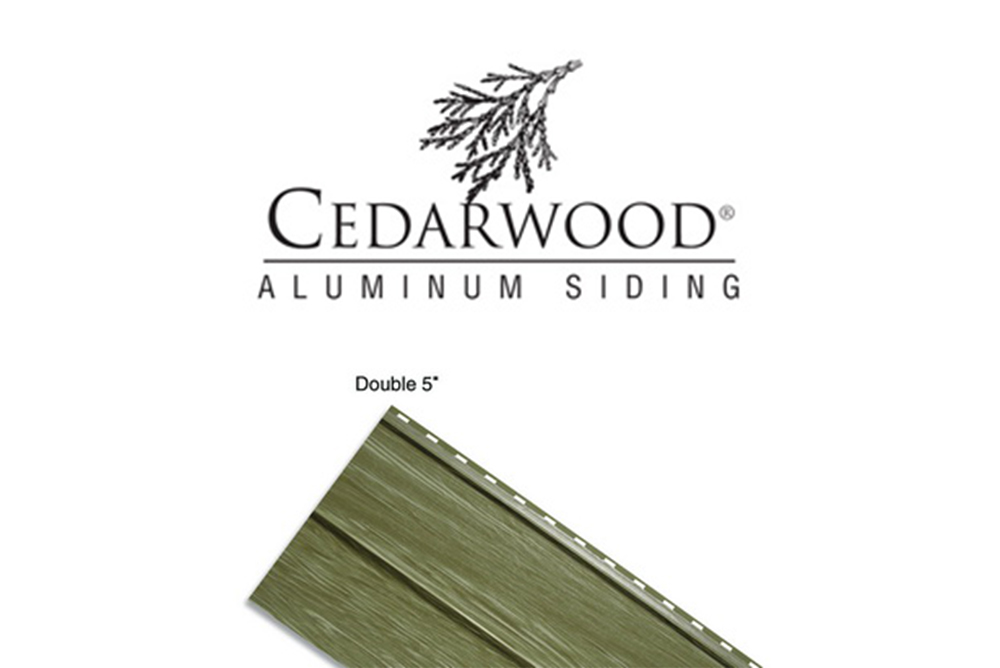 Made In Canada
The rich earth tones and authentic texture of Cedarwood aluminum siding will readily summon the warmth and simplicity of gracious living. Cedarwood's convincing wood-like appearance is the result of our patented Colour Fusion coating process. Intertwining natural hues in non-repeating patterns create the beautiful variegated tonal colouring of genuine cedar. As distinctive as each tree in the forest, this unique finish will singularly define your well-appointed home.
Built Weather-Tough
Cedarwood is performance-engineered to shield your home from outdoor elements, such as harsh winds and water, and other destructive weather. Unlike wood, compressed particle board or fiber cement, Cedarwood won't absorb moisture.
Added Dimension
The extra-deep 1/2″ butt height of Cedarwood aluminum siding adds greater dimension and style with dramatic shadow lines.
Superior Finished Look
While fiber cement and compressed particle boards typically require caulked joints, Cedarwood's "seams" are crisp and clean.
Cedarwood's exquisite appearance is as strong as it is beautiful. Beginning with a heavy-duty aluminum core, each panel is "weather-sealed" in a high-performance coating specially formulated to resist staining, mildew and dirt. You can also trust Cedarwood to stand up strong despite punishing weather. Frigid temperatures, searing sun, and blasting winds are no match for its commanding strength.
Simple Upkeep
Cedarwood aluminum siding requires minimal maintenance. Unlike fiber cement that may require periodic recaulking and repainting, or wood siding that typically needs repainting every five to seven years, Cedarwood demands not much more than an occasional rinse with a garden hose – perfect for today's lifestyle.
Protecting Your Investment
Like many people, your home may be your single most important investment. Cedarwood not only will create an attractive, worry-free exterior, but will enhance the curb appeal of your home. And in today's resale market, a beautiful, low-maintenance finish can be a valuable amenity.
Warranty Protection
Our aluminum siding carries a 40 year limited, transferrable warranty.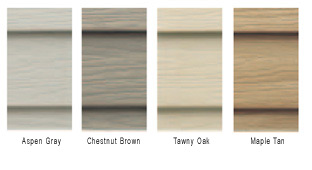 Colours will vary based on user's screen settings. We recommend that you make final colour selections using actual product samples.
We are located in Burlington on the corner of New Street and Guelph Line, across from the Roseland Plaza.
3018 New St, Burlington, ON, L7N 1M5
Tel: 905-637-1111
Toll-Free:1-866-637-1111